About Food For Thought Denver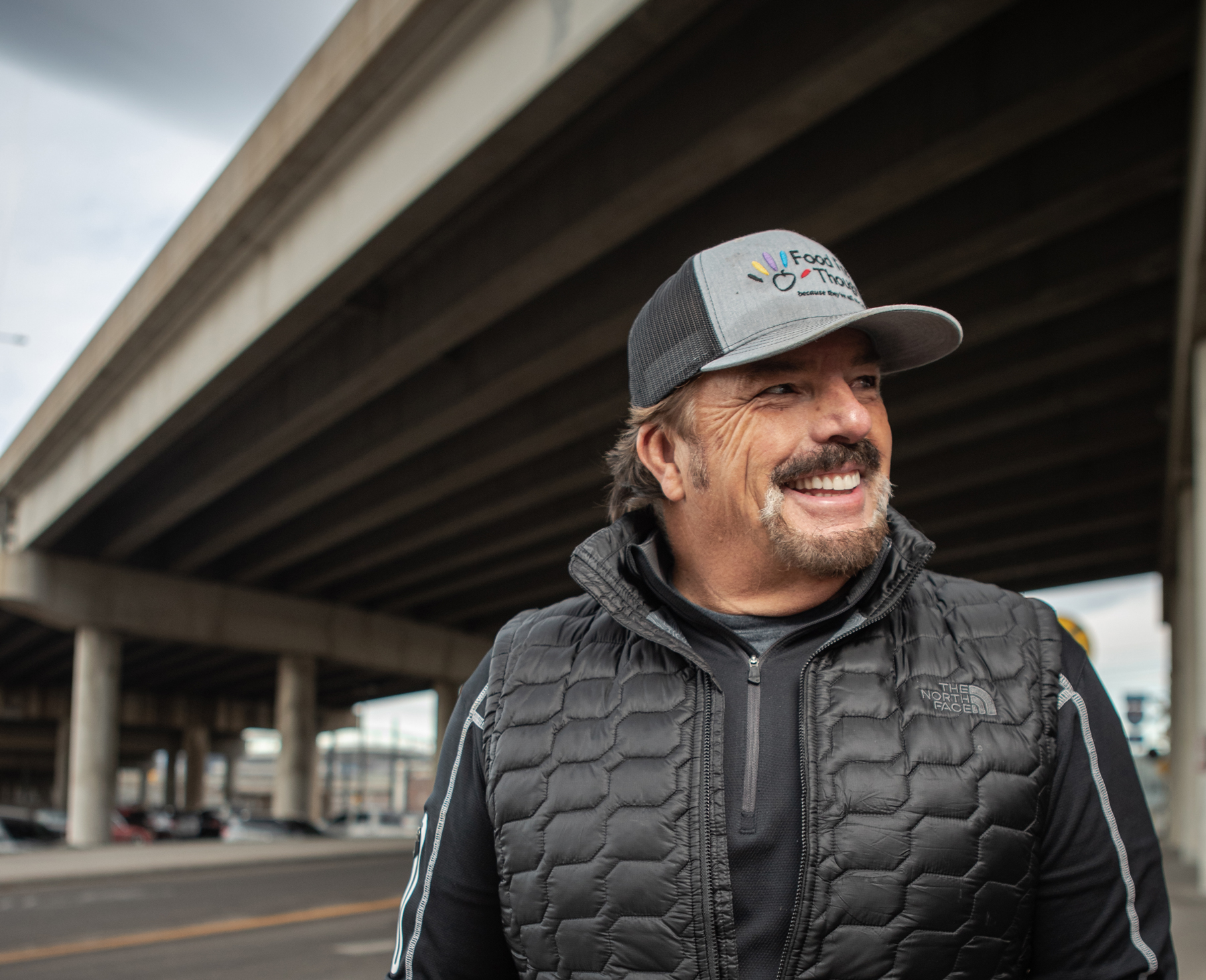 Founded by Bob Bell in 2012, Food for Thought Denver was created when Bell became aware that many of Denver's school kids were not getting enough to eat — especially over the weekends. Working with volunteers and their local Arvada Rotary club, they were able to raise enough donated funds to start providing weekend food bags (aka: PowerSacks) to two Denver public schools.
Today, Food for Thought Denver remains a 100% volunteer organization which strives to eliminate weekend hunger — servicing 75 schools in the Denver area. While most of our food recipients qualify for free and reduced breakfast and lunch programs during the school week, many of these kids do not have enough to eat on the weekends. As a result, we have set forth on one simple mission: fill this weekend hunger gap.
Each Friday, individuals, students, and corporate volunteers gather to fill PowerSacks. Each bag contains enough non-perishable food items to feed a family of four for the weekend. The bags are then distributed to the students on Friday afternoons to take home to their families. Our vision is to ultimately live in a community where weekend hunger is no longer a roadblock in a child's path to success.
Our organization is structured to keep our overhead costs to a bare minimum so we can channel our donation dollars directly to the needs of our student recipients and their families. Since we are a completely volunteer-based organization, we have no employees and pay no salaries. Overhead costs are generously covered by our board of directors and other supporters.
FINANCIAL INFORMATION
Food For Thought is a registered 501(c)(3) non profit organization – Tax ID#81-2971428
Form 990
LEARN MORE AND GET INVOLVED
Who We Are and Why You Should Care
Give or Volunteer
Food for Thought Denver strives to eliminate weekend hunger for children in the Denver area by providing food Powersacks. Doing so allows them to contribute more positively to their school environment and the communities in which they live, regardless of economic and social class. We believe that no child should go hungry.