FFT EXPANDS TO WESTMINSTER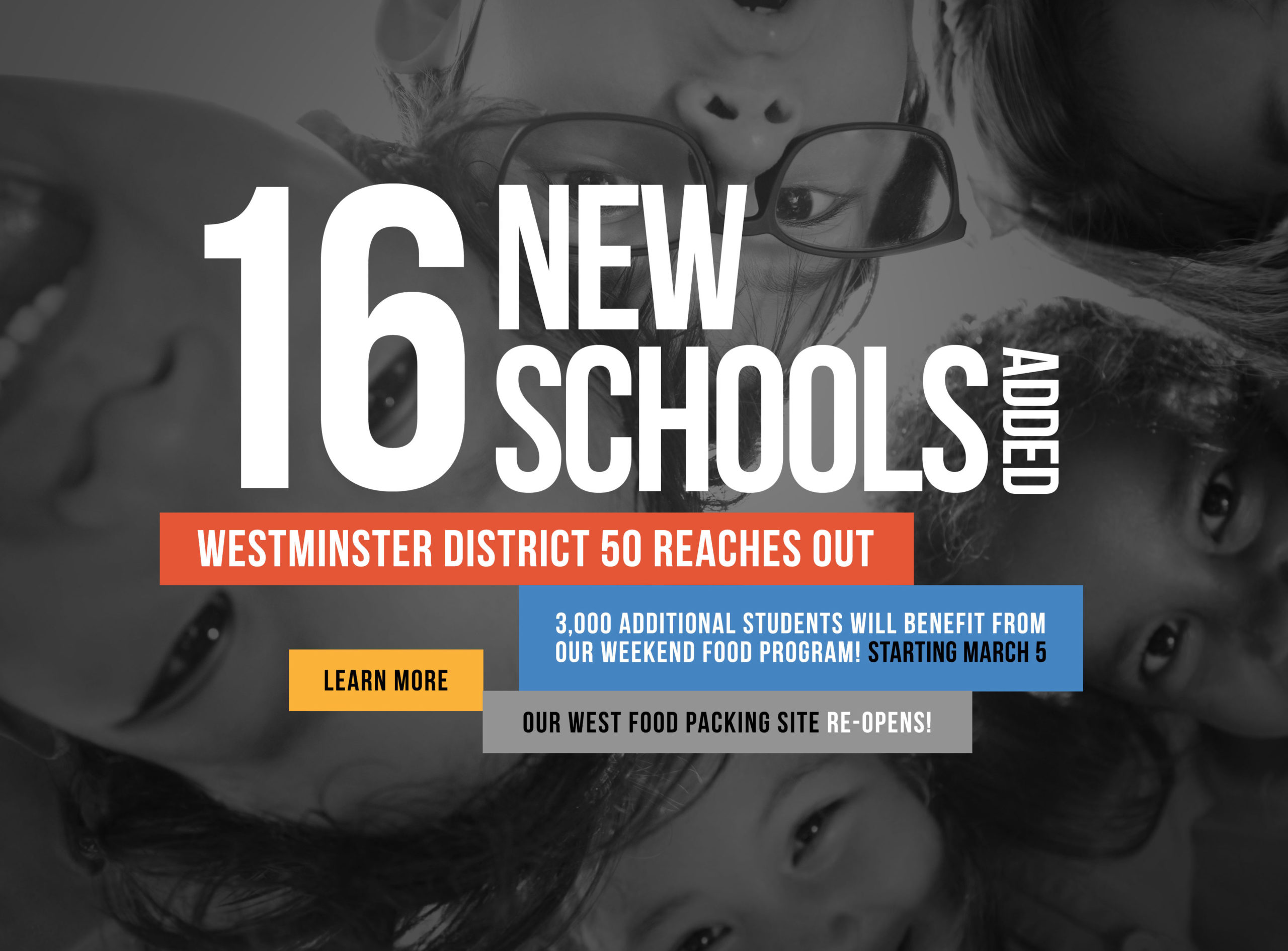 16 NEW SCHOOLS
Starting March 5th, an additional 16 schools including elementary and high school locations in Westminster will now receive weekend food PowerSacks that will reach over 3,000 school children.As a result, we have opened our FFT WEST food packing site for volunteer sign-ups. Click on the button below to sign up for our Westminster roll out on March 5th or to pack food at our usual MSU CENTRAL location.
SIGN-UPS NOW AVAILABLE AT Three LOCATIONS!
If you are healthy and can meet the guidelines listed at the bottom of this email, please sign up for future dates by clicking on the button links below and join us.
Adherence to the guidelines listed below are required to come and remain on the pack site.
IMPORTANT: READ OUR SAFETY GUIDELINES FOR FOOD PACKING
PERSONS MEETING ANY OF THESE CRITERIA ARE ASKED NOT TO JOIN US
• Anyone who has symptoms of Coronavirus or even regular cold symptoms (eg: runny rose, cough, etc.)
• Individuals with physical conditions that are known to increase their vulnerability to Coronavirus
• Anyone who is asymptomatic but has knowingly been exposed.
• Anyone who is sick regardless of type of illness.
SIGNING UP IS MANDATORY
• All volunteers are required to sign up before coming this Friday