FFT West Is Currently Closed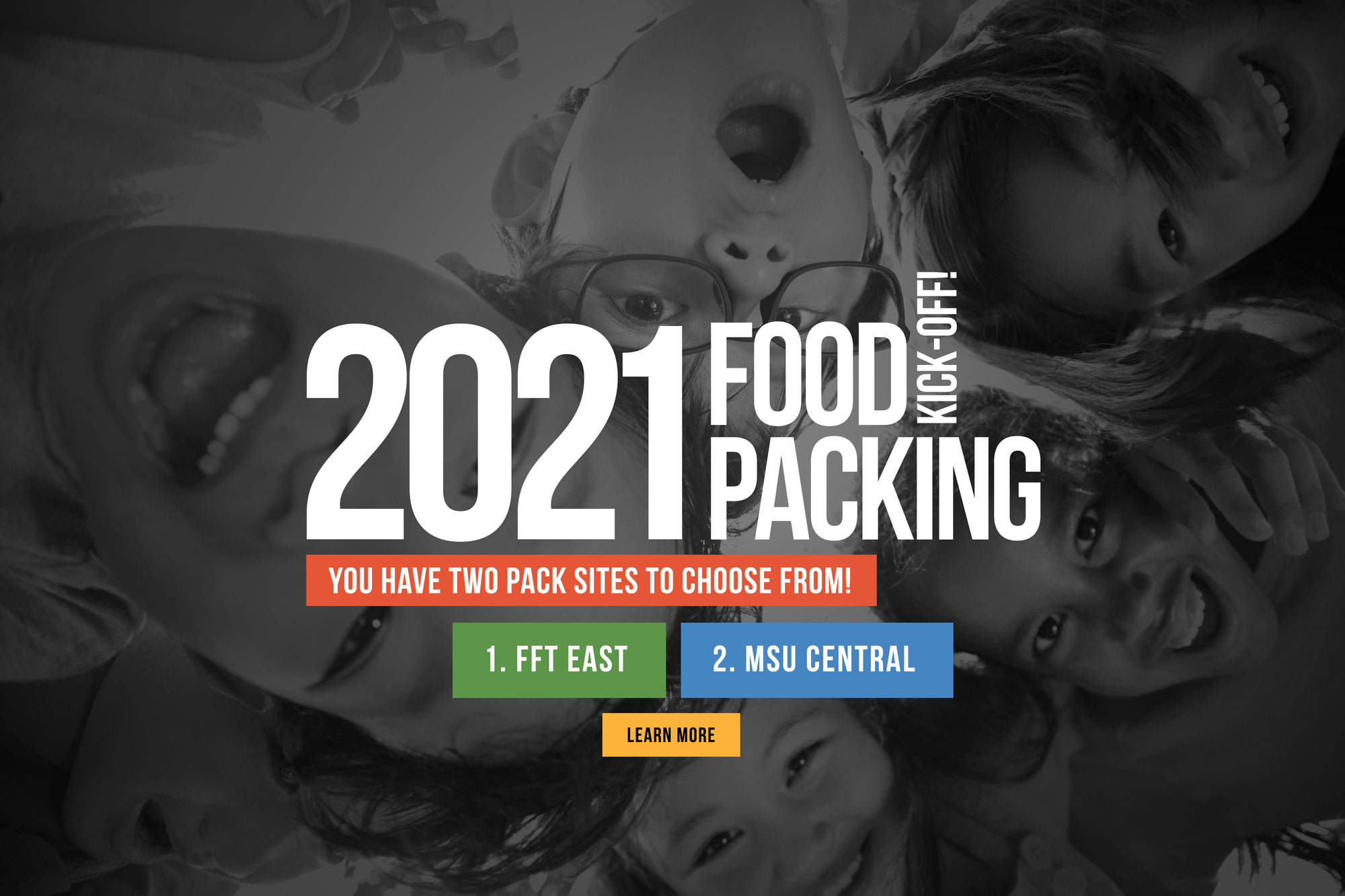 WEST FOOD PACKERS, JOIN US AT FFT EAST!
The construction that is currently happening at our FFT WEST location (Loretto Heights) has made food packing untenable. At some point, this may change and we'll keep you posted. In the meantime, please consider signing up to help out at our FFT EAST location (link to map here). Our MSU CENTRAL location is also an option for packing food but volunteer spaces are often filled to capacity. With exception of helping the trucking crews, packing food at MSU CENTRAL often requires signing up several days in advance. As always, we look forward to seeing you whichever volunteer food packing location you choose!
PLEASE FOLLOW OUR BASIC SAFTEY GUIDELINES
If you are healthy and can meet the guidelines listed at the bottom of this email, please sign up for future dates by clicking on the button links below and join us.
Adherence to the guidelines listed below are required to come and remain on the pack site.
IMPORTANT: READ OUR SAFETY GUIDELINES FOR FOOD PACKING
PERSONS MEETING ANY OF THESE CRITERIA ARE ASKED NOT TO JOIN US
• Anyone who has symptoms of Coronavirus or even regular cold symptoms (eg: runny rose, cough, etc.)
• Individuals with physical conditions that are known to increase their vulnerability to Coronavirus
• Anyone who is asymptomatic but has knowingly been exposed.
• Anyone who is sick regardless of type of illness.
SIGNING UP IS MANDATORY
• All volunteers are required to sign up before coming this Friday