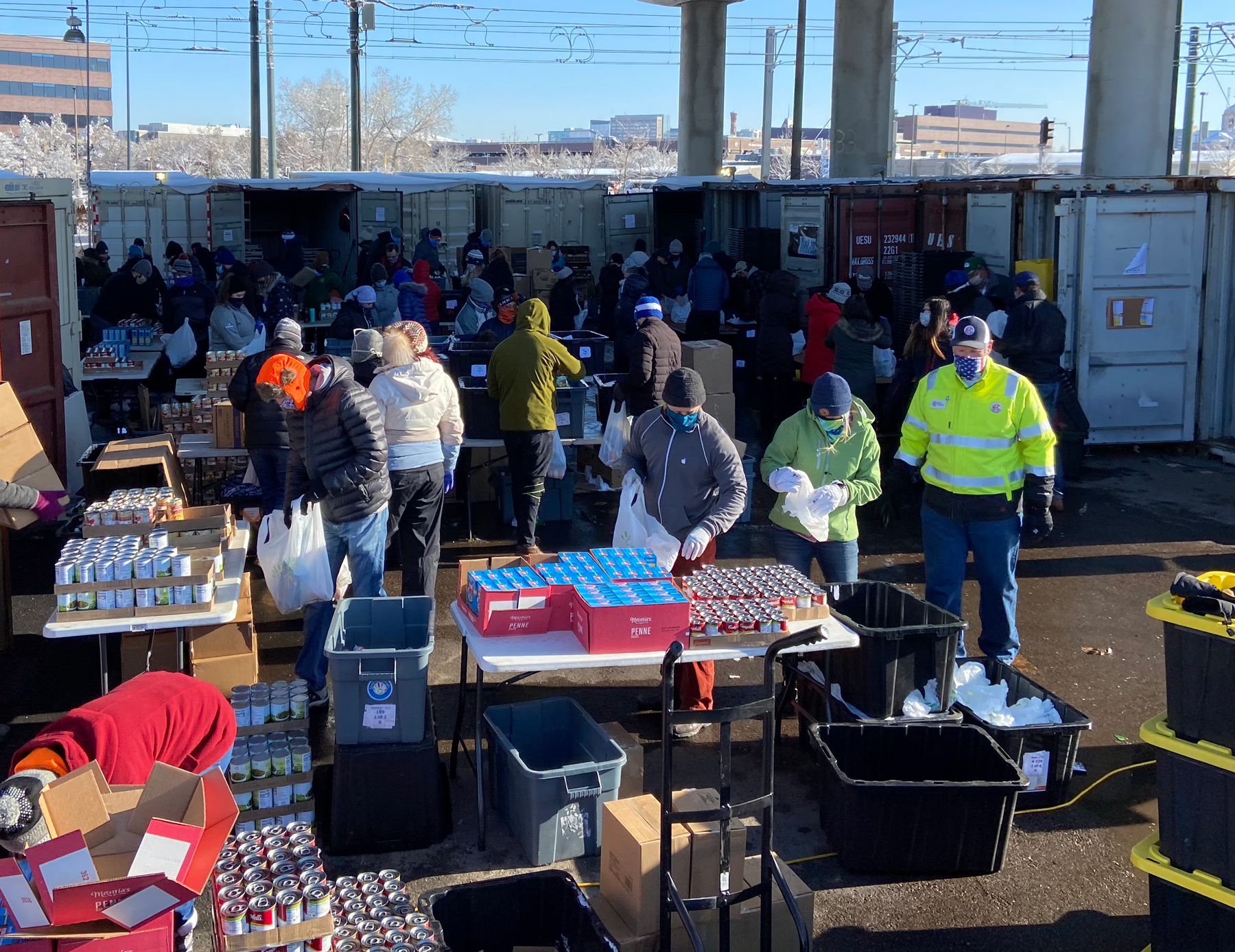 DPS Modifications
As you're aware, the ongoing complications of Coronavirus are constantly forcing school districts to adjust their plans. As we continue to embrace all efforts required to feed Denver's hungry kids, Denver Public Schools (DPS) has modified our PowerSack drop off sites down from 88 schools to 53 schools. As a result, there's not an immediate need to bolster our packing efforts with our satellite pack sites — FFT East and FFT West. This change includes Pack Start Day on September 11th. However, the FFT Central/MSU pack site remains in play for Pack Start Day and later dates!
What should you do?
If you've already signed up to volunteer at either FFT West or FFT East through September, you will be receiving a cancellation notice of those events. There's nothing else you need to do there. However, we'd love for you to join us at FFT Central/MSU. Friday, September 11th (no signup is required for Central on this day if you are transferring in from East or West) and help us kick off this school year with Bob Bell and your FFT family! We'll keep you posted when our satellite pack sites reopen.
Sign up for future Central pack dates today!
If you are healthy and can meet the guidelines listed at the bottom of this email, please sign up for future dates by clicking on the button links below and join us.
Adherence to the guidelines listed below are required to come and remain on the pack site.
IMPORTANT: READ OUR SAFETY GUIDELINES FOR FOOD PACKING
PERSONS MEETING ANY OF THESE CRITERIA ARE ASKED NOT TO JOIN US
• Anyone who has symptoms of Coronavirus or even regular cold symptoms (eg: runny rose, cough, etc.)
• Individuals with physical conditions that are known to increase their vulnerability to Coronavirus
• Anyone who is asymptomatic but has knowingly been exposed.
• Anyone who is sick regardless of type of illness.
MASKS AND GLOVES ARE MANDATORY
• All volunteers will be required to wear gloves and masks which we can provide (volunteers are asked to bring their own masks and medical gloves if they have them)
• All volunteers will be asked to forego hugs and handshakes to maintain effective social distancing
• Hand sanitizer will be available
• Pack lines will be spread out and separated so that volunteers can maintain effective social distancing
SIGNING UP IS MANDATORY
• All volunteers are required to sign up before coming this Friday