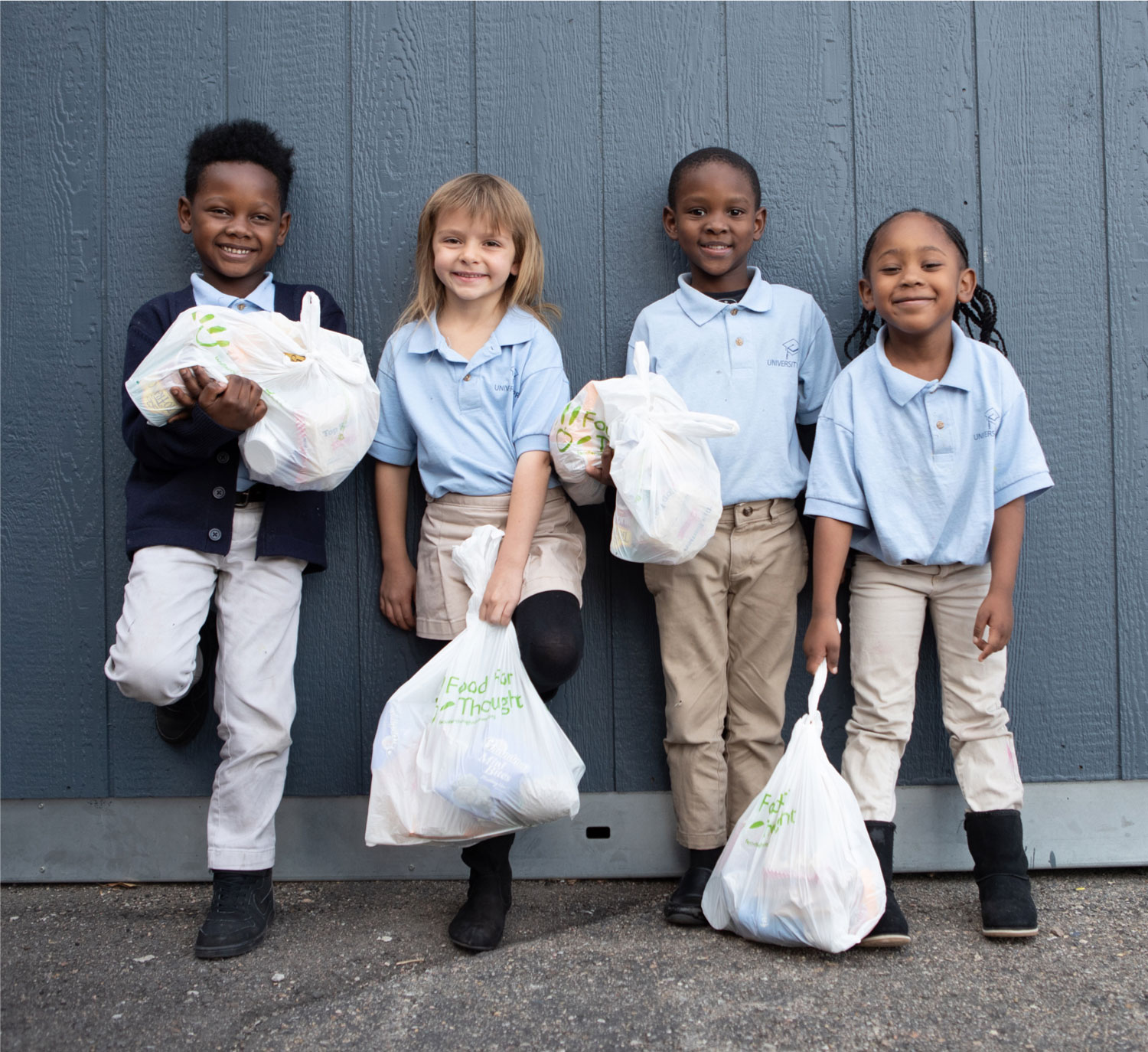 WE'RE PACKING FOOD THIS FRIDAY – 4/17
At this point, there really aren't words to properly thank our volunteers for their dedication and hard work. Thanks to those who gathered last week to provide that little bag of hope disguised as food that will fill both bellies and hearts
IMPORTANT: Volunteering to pack food is considered an essential service and is exempt from the Stay at Home guidelines from the City and County of Denver.
With the help of the Denver Public Schools Operations Department, we're packing food this Friday for Denver's hungry families — albeit with caution. While we will have gloves and masks available, we want to stress that ONLY those who are healthy and comfortable being around others will be joining us to pack food for Denver's hungry families. We are following the Guidelines below. We are keeping our volunteer sign-up list to 50 volunteers or less. If you're not one of the volunteers signed up to join us but would simply like to make a donation toward our efforts, you can do so by clicking below.
IMPORTANT: Read Our Guidelines for Food Packing
this Friday at Our Single Location
OUR VOLUNTEERS ARE ASKED NOT TO COME IF THEY MEET ANY OF THESE CRITERIA
• Individuals over 65 years of age
• Individuals under 18 years of age
• Those individuals with conditions that increase their vulnerability to the virus
• Anyone who has symptoms of the Coronavirus or even regular cold symptoms (eg: runny rose, cough etc.)
• Anyone who is asymptomatic but has been exposed or been out of the country or has been in an area under special warning during the past 2 weeks.
GLOVES AND MASKS WILL BE AVAILABLE
• All volunteers will be required to wear gloves and masks which we will provide (volunteers are asked to bring medical gloves if they have them)
• All volunteers will be asked to forego hugs, handshakes, etc. and maintain a reasonable distance
• Hand sanitizer will be available
• Packing lines will be spread out and separated so that volunteers can maintain distance
SIGNING UP IS MANDATORY
• All volunteers were required to sign up before coming this Friday